The RCR Forum series is designed for the professional development of Ph.D. students at Duke; official transcript credit is awarded toward the overall RCR degree requirement and to document training for funding agencies. Duke postdocs are welcome to participate (space permitting). Beyond RCR Orientation, each Ph.D. student must complete at least 6 hours of additional training; each forum listed here is valid for 2 RCR credits. Follow the links below to register. Do NOT register in ACES.
---
Gender Differences in Academia: 
Challenges and Choices along Career Paths in Higher Education
Monday, September 22    12:00-1:30pm   Perkins 217
Dr. Rhonda Sutton
President, STEP Notes, Inc.
Owner, InnerSights Counseling and Consultation
Men and women are still treated differently based on gender stereotypes, and higher education is not immune to gender bias.  Whether one is seeking a career as a faculty member or some other type of position within academia, knowing the potential challenges one can experience is important.  This presentation explores some of the possible situations women and men may encounter as well as provide information on current research findings related to the gender divide in college and university settings. Case studies will be shared so as to explore solutions and develop approaches to addressing gender discrimination.
Registration closed. Forum is full.
 
---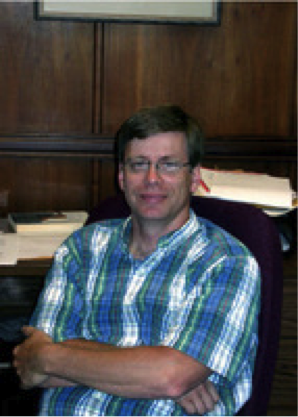 Greening Your Lab:
Environmentally Sustainable Practices for Research Laboratories at Duke
Tuesday, September 30    3:00-5:00pm     French Family Science Center 2231
Randy Smith,
Departmental Manager, Biology
Casey Roe,
Sustainability Outreach Coordinator
Did you know that on a per square foot basis, research labs can require five times more energy to operate than classrooms and office spaces? Laboratories also typically utilize hazardous chemicals and a large volume of consumable supplies.  This session will discuss steps that researchers can take to lessen their work's impact on the environment while also improving the safety of their lab and reducing costs.  We will also discuss the Duke Green Lab certification requirements and process. See these sites for general info: http://sustainability.duke.edu/action/certifications/labs/index.php and http://sites.duke.edu/greenlabs/. Register here.
---
Ethical Issues in Open Access
Tuesday, October 28   3:00-5:00pm    
French Family Science Center 2231
Kevin L. Smith, J.D.
Director, Copyright and Scholarly Communication
Perkins Library, Duke University
As creators of new scholarly works, Ph.D. students are in a unique position to influence the market for such works in ways that will benefit both scholars themselves and the academy as a whole. This workshop will discuss scholars as copyright holders, the managements of rights for greatest advantage, and the benefits and pitfalls of various "flavors" of open access. Registration closed. Forum is full.
---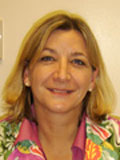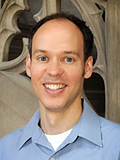 Humanities and Social Science Research in the Digital Age:
Ethical Issues in Research
Tuesday, November 18    3:00-5:00pm 
French Family Science Center 2231
Heidi Madden, PhD Librarian for Western European and Medieval/Renaissance Studies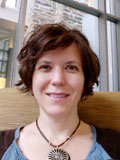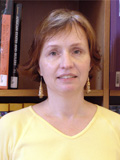 Liz Milewicz, PhD Head of Digital Scholarship Services
Michael Peper, Head of Natural Sciences and Engineering Section
Greta Boers, Librarian for Linguistics & Classical Studies
Digital workflows are becoming more central to research in the humanities & social sciences. Duke University Library specialists will focus on these emerging research challenges. This Forum will address how to use digital tools to gather, share, and disseminate research. Topics will include an overview of Duke Library resources, as well as a hands-on demonstration for downloading and managing citations and bibliographies in two citation management tools (likely Endnote and Zotero ). The session will include tips on the  use of databases and other digital tools to maximize research integrity. NOTE: Participants should bring a laptop and review some of the website related to Citation prior to the workshop: http://library.duke.edu/research/citing/index.html. Register here.
---
Managing your Research Career Using an Individual Development Plan
Thursday, December 4        9:00-11:00am  
Room 143 Jones Building
Dara Wilson-Grant
Associate Director, UNC Office of Postdoctoral Affairs
For better or for worse, your experiences and the training you receive as graduate students and postdoctoral researchers can greatly impact and shape the rest of your career. However, there are strategies and resources that can enhance your chances of getting what you came for. During this program participants will learn how to develop clear and specific goals and objectives, along with a plan for executing them. Topics covered in this RCR module include:
The importance of setting goals and developing an IDP
Introduction to the SMART goals model
Resources for crafting and executing your IDP   
Strategies for establishing expectations and effectively communicating research and career goals with your mentor/PI
SPEAKER: Dara Wilson-Grant is the Associate Director at the UNC-Chapel Hill Office of Postdoctoral Affairs and a National Certified Career Counselor. With over fifteen years experience providing career management education and counseling, Dara's mission is to help individuals develop a framework for choosing a meaningful and rewarding career path, plus develop the skills necessary for a lifetime of career success.
NOTE: This Forum provides Responsible Conduct of Research (RCR) credit. Duke postdocs are required to take yearly RCR training as outlined at http://ors.duke.edu/orsmanual/rcr-postdoctoral-researchers. If you are a Postdoctoral Associate or Postdoctoral Scholar and have attended either the day-long Postdoctoral RCR Forum or the 5-part Trent Center RCR Course, you are thereafter required to attend one RCR Forum (such as this one) every subsequent year of your postdoctoral training.
Questions? Contact Molly Starback, Director of Postdoctoral Services, at molly.starback@duke.edu.
Registration closed. Forum is full.